What We Do
Sheldon Farm Baskets are all handmade from the highest quality of reed and produced locally in Barre, Massachusetts.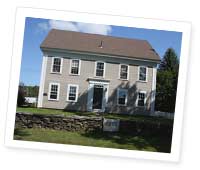 We offer handpainted baskets as well as baskets with dyed reed. The baskets come in a variety of shapes and sizes and may be custom designed to include a painting or design of your choice. Whether you're looking for a gift basket, a wine basket, or a basket to hang on the wall, there is a style for everyone!


Learn More about our products and how they're made
Our History
Sheldon Farm is set on an idyllic 75 acres with a pond, evergreen tree orchard, peach orchard and acres of raspberries. We are located in Barre, the heart of Central Massachusetts. For twenty years, Sheldon Farm Baskets have been sold at hundreds of craft fairs in Central Massachusetts area. Now retired, Sue expanded her business online with the hopes of sharing her craft with an even wider audience of individuals.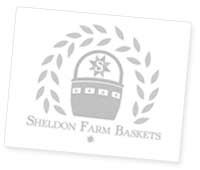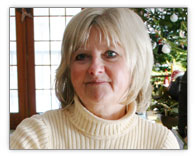 Susan Morello

: Basket Weaver

Sue Morello is a retired teacher from the Spencer/East Brookfield School System where she taught third grade for 35 years. She first learned to make baskets more than two decades ago from a basket weaver in a neighboring town and has continued the tradition ever since. Her passion for basket weaving has led to an ever increasing selection of handmade basket designs. In addition to selling her baskets at many local craft fairs, Sue has taught hundreds of others how to weave their own. She hopes that you enjoy your visit to the site and welcomes any questions or comments that you may have.